In the hazy frontier, where heat lingers after the twilight dims; where wills are tested and few survive, comes our gold-standard collection WILD STAR. Spurred by the love of kitsch and glamour, our gilded pieces glisten with colour and seduce with a rich suede texture. WILD STAR embodies glitz and imagination. It is the freedom of our own cowboy country.
Credits
Isamaya
Ffrench
[Creative Director]
Steven
Klein
[Director / Photographer]
Tiff
Chang
[Art Direction]
Jack
Flanagan
[Production Designer]
Greg
Jaroszewski
[Production]
Kona
Mori
[For Birchbank Productions Jaroszewsk]
Matthew
Josephs
[Stylist]
Lauren
Michelle Pires
[Manicurist]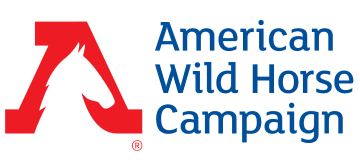 Wild star
charity spotlight
One of ISAMAYA's long-term goals is to reduce its impact on the environment. We are approaching each new collection as limited runs, designed with reusable features intended to be repurposed. For ISAMAYA, it's important that each item in the collection becomes a desirable object with longevity; an item to be enjoyed well beyond its initial purpose. ISAMAYA is working with a sustainability consultant and partnering with organisations that support social and environmental initiatives that matter to Isamaya. For the WILD STAR Collection we have chosen to partner with the American Wild Horse Campaign (AWHC) who are a nonprofit organisation fighting to ensure the future of America's iconic wild horses and burros as well as the Western public lands where they roam. It works to reform the cruel and costly federal wild horse and burro roundup program and replace it with humane management that keeps wild horses and burros wild, protected, and free. We will be working with the AWHC to amplify their cause.
Our products are Vegan, Cruelty & Paraben free unless noted.
Learn more about
American Wild Horse Campaign